What Is Maturix®? An Introduction to Maturity and Real-Time Concrete Monitoring


On Demand Webinar
Maturix® Smart Concrete® Sensors are a simple solution for monitoring the concrete curing process live. They use the maturity method to measure concrete temperature and strength development and wirelessly transmit that data in real time to a connected device of your choice.

To give you more insight into this process, this webinar presents Tobias Ejersbo, the CTO and co-founder of Maturix, who will explain why the industry is shifting to the maturity method and how you can apply cost-effective and easy-to-use Maturix Sensors for remote concrete monitoring.
AGENDA
Comparing destructive concrete compressive strength tests against non-destructive ones
Reviewing the concrete maturity method, a new way to measure the strength and temperature of concrete
Seeing real-life case studies of how Maturix has been successfully used to monitor concrete in real time
Overseeing how the Maturix hardware and software work together
LIVE Q&A session with Tobias Ejersbo, the CTO and co-founder of Maturix
ADDITIONAL INFO
Duration:

1 hour

Price:

Free

Language:

English

PRESENTER
Tobias Ejersbo, CTO & Co-Founder of Maturix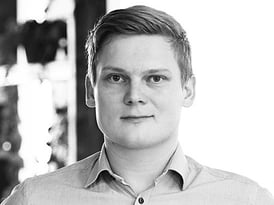 Tobias Ejersbo is the CTO and co-founder of Sensohive Technologies ApS. He is also the inventor of Maturix, a sensor and software application that is revolutionizing the concrete industry by offering a simple yet powerful way to monitor curing concrete.
Since the launch of Maturix, Tobias and the Sensohive team have been endorsed and recognized as a leading start-up. As a result, Sensohive won the Best Technology Startup Award at the Global University Startup Awards as well as Best IoT Startup at the Nordic Startup Awards.
Tobias is born and raised in Denmark, holds an engineering degree from the University of Southern Denmark, and is the inventor behind the patent Method and System for Prediction of Concrete Maturity (Tobias Ejersbo, 2019, WO2019034217).